What is San Diego Style IPA?
San Diego-style IPA is the darling of West Coast India Pale Ales. With high-as-a-kite hop content and a bitter assault to the tongue, there will be no doubt your piney/citrus concoction is anything but San Diego grown.
What is India Pale Ale?
India Pale Ale is a beer with higher alcohol content and a heightened bitter taste. Fermented at higher temperatures with a heavy amount of hops, IPA's robust bitterness combines with earthy flavors such as pine and citrus.
The desired flavor, bitterness, and aroma dictate when and how much hops to add during and after boiling. Brewers often add more than one type of hop flower to add dimension to taste and aroma.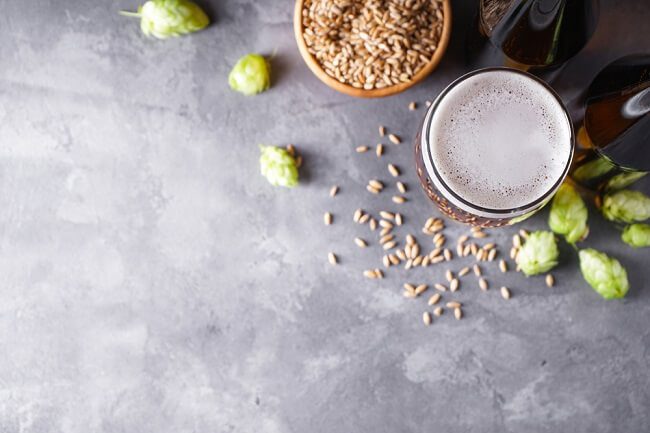 Where did IPA Beer Originate?
In 1780, a brewmaster named George Hodgson of East London poured a crap-ton of hops into beer barrels for transport to India. The hope was to stabilize the beer and prevent spoilage.
The antibiotic properties of the hop flower worked their magic and ensured a very drinkable beverage after the six-month voyage to the Far East.
IPA's Journey to the States
The US craft beer movement got started in the 1970s and hasn't looked back. Home brewers developed a passion for resurrecting old techniques and recipes.
Before long, several versions of super hopped-up varieties evolved into the US's version of India Pale Ales with unique flavors born of US-grown hop flowers.
What is West-Coast style IPA?
West-Coast style IPA is a hops-heavy, drier, malt-subdued ale that revels in aromatics and earthy undertones of pine, citrus, and tropical fruit on the palate.
The craft beer movement started in the West, and California was and remains a major player. In fact, San Diego is famous for its craft beer culture and is often considered the craft beer capital of the US.
Considering the fervor of California home brewers, it was only a matter of time before a totally unique ale was dubbed West-Coast IPA.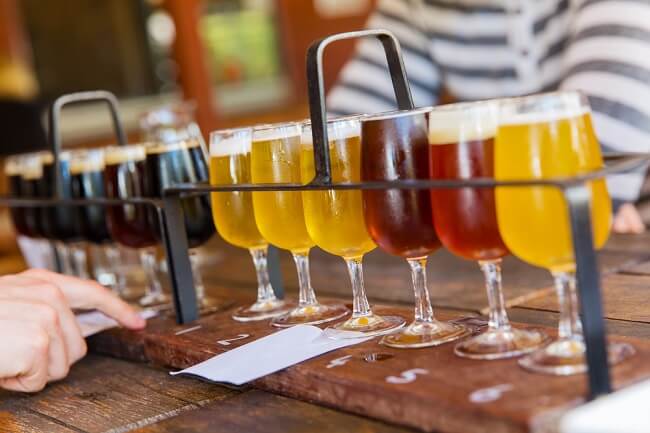 What Beer is San Diego Known For?
San Diego is known for its double IPA beer, crafted in 1994 by Vinnie Cilurzo of Temecula in North County. This hopped-up version of India Pale Ale is the city's high-ABV signature beer and can be enjoyed at many of our 155+ fine craft breweries.
A double India Pale Ale is an IPA on hop steroids with an alcohol content ranging roughly from 7.5 – 10%. If you think the regular pale ale is bitter, you can double the fun with a DIPA which is also known as an Imperial IPA.
Vinnie Cilurzo grew up in a wine-making family. He began crafting beer in college and knew he'd found his life's passion.
Vinnie's debut double IPA batch was formulated to combat unwanted flavors in the antiquated brewing equipment at Blind Pig Brewing Co. where he got his start as a brewmaster.
These days, the list of San Diego IPA (+ double and triple IPAs!) is a mile long and growing all the time.
Some of the Best San Diego IPA Breweries Include:
Green Flash Brewing Co.
AleSmith Brewing Company
Stone Brewing
Coronado Brewing Company
Ballast Point Brewing
Burgeon Beer Co.
North Park Beer Co.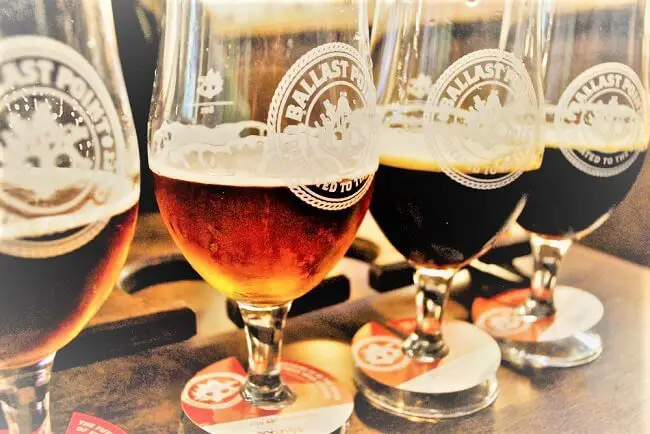 How is India Pale Ale Made?
India Pale Ale is made by malting a grain of choice such as barley or wheat. The malt is boiled into a sugary water called wort. Yeast is then added to feed on the sugar and complete the fermentation process. Hops are added at various points of the brew depending on the desired flavor and aroma of the ale.
Four ingredients are the foundation of any IPA: grain, water, hops, and yeast.
Grains (barley, wheat, etc.) produce malt which gives beer its distinct flavor.
Malt is the product of soaking grain until it germinates and then toasting it.
The brewer then boils the malt which produces wort, a sugary grain-water.
Yeast is then added to the wort to feed on the sugar and ferment the mixture into the carbonated alcoholic-wonder we know as ale.
Hop flowers are added at various times during and after the boiling process to create various degrees of flavor, aroma, and bitterness.
Home brewing your own ale is totally doable.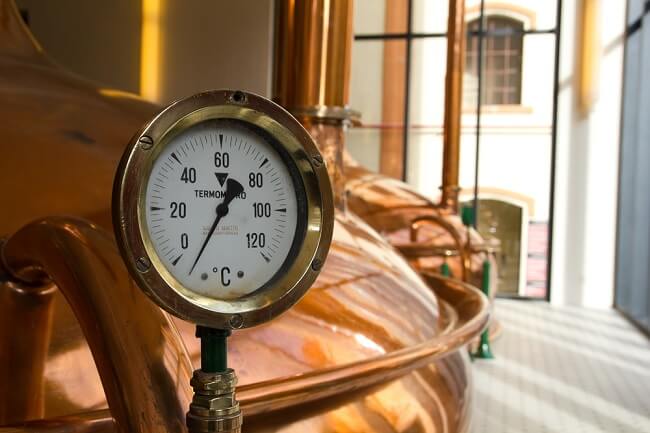 What Does IPA Taste Like?
The typical IPA will offer a pungent bitterness, but that's not to say all IPAs are bitter to the extreme. Depending on the type of hops used, the brewing method, and other factors, you may be in for a smoother, less jolting first sip.
Aside from the bitter overtones, the San Diego style IPA will give you earthy flavors and aromas that add to the experience of what your taste buds register. The variety of hop plant contributes a lot to the taste experience of India Pale Ale, as does the amount used.
You can count on a sharp initial taste, but pay attention to the various tangy, piney, floral and citrus flavors that various hop plants contribute.
Why are IPAs nasty?
The taste of India Pale Ale is definitely not appealing to everyone. Since San Diego-style IPA is brewed with a generous amount of hops, the bitter factor can be extreme to some taste buds.
To make matters worse, you may be genetically wired to hate bitter flavors and have a strong reaction to them. Depending on the flavors the hops bring to the table, that could also add to an aversion of the overall taste of IPA.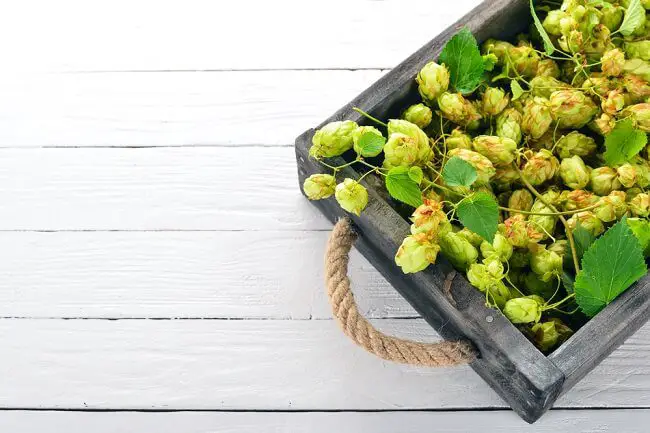 A few reasons why you may not like IPA
San Diego style IPA is particularly hopped up on hops and the pungent bitter flavor may not be for you.
The malt flavor beer fans love isn't so obvious in IPAs since it's brewed with an emphasis on hops.
It's richer and higher in alcohol content so you'll feel it more the next morning if you're used to pounding your beer.
Maybe you've only tried one or two West-Coast IPAs which can be heavy on the earthy/resin/pine taste and that isn't your thing (try a more fruity New England style).
IPAs are best when they're fresh — as close the the manufacturing date as possible. Check your labels and avoid year-old brews. It won't be good, for sure.
San Diego IPA may not be for everyone, but with over 155 craft breweries around town, there's sure to be a special brew you fall in love with.
After you've pushed your palate to the bitter extreme, you may want to reward it with some of the best ice cream in San Diego. We know just the perfect spots!