San Diego Life & Home is about the joys of life in North County.
That's not to say we don't give shout-outs to spectacular things that broader San Diego has to offer. We simply love our North County area, and think there's something extra special about the vibe here.
In our opinion, this area is as close to paradise as you can get. We're especially proud of our beaches, ice cream, and weather. You'll eventually find almost any topic you can imagine about North County living.
We're particularly fond of featuring excellent places to dine, explore, and shop.
Enjoy your visit here at San Diego Life & Home, and come back often to see what's new in Paradise.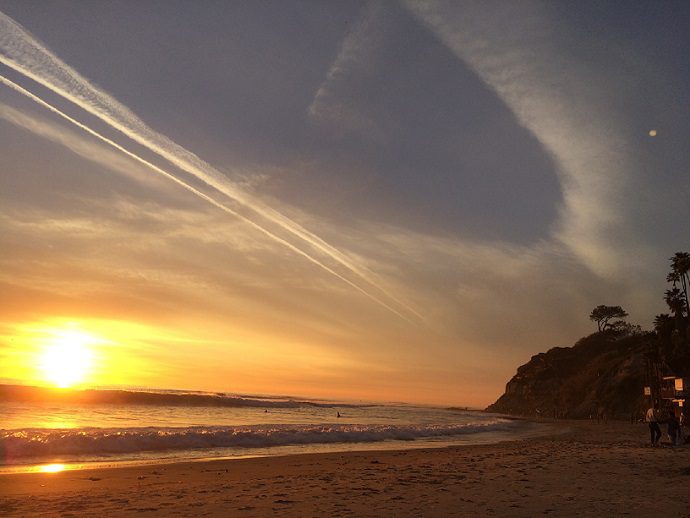 If you wanted a more personal glimpse of who's behind San Diego Life & Home, here's the scoop.
I'm Stephanie, and I'm married to my dance partner and best friend, Daniel (who happens to be from Switzerland!).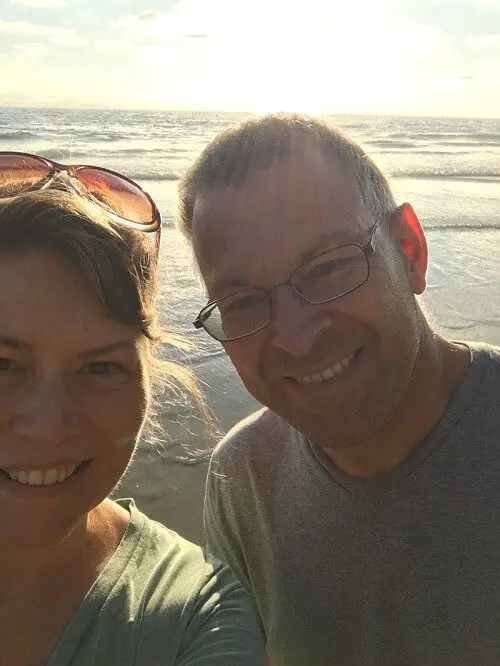 We met in Colorado in 2013 … on the dance floor of the famous Grizzly Rose country/western dance hall. It was magical, and practically love at first sight.
I'd been living in CO for over 20 years (and had raised four kids) when I met Daniel. Yep, I spent my entire adult life in a place where the winter easily lasts up to 7 months. And I was a California girl!
By 2012 my girls were mostly grown and I began to dream in earnest about moving back home near the sea.
Daniel and I got married in July 2015 shortly after experiencing one of the most traumatic events one could endure. My beautiful 21-year-old daughter died of suicide, and we were crushed to the core.
I knew I'd have to leave Colorado for any chance of healing and learning to thrive again … not just a lifetime of survival.
Fast-forward to 2019 and we began to put an actual plan together for our cross-country move. We planned meticulously. From when Daniel would give notice at work, to apartment research, painting our CO house inside and out, and the target month for our move.
I'll have to write a post one day about how to plan for a cross-country move after living somewhere for 20+ years!
We even put together a binder of information, timelines, moving prices, etc. After 10 solid months of painting, prepping, house selling, packing, and saying sad goodbyes … it was finally time to go.
Here we are on the last day of our three-day road trip. The old life behind us, and our dream of starting over — and healing — before us. Notice the smiles.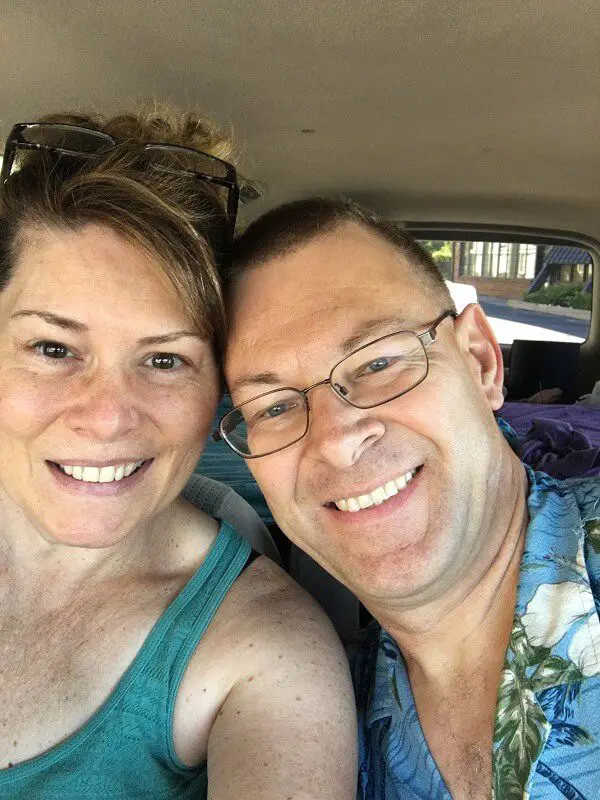 We're all settled in Vista now. On June 17th, we'll celebrate the huge accomplishment of completing the first year of our new life together in my old home town.
It's a BIG DEAL to set your dreams into motion. Don't ever forget that life is short. When you have a dream, don't let it simmer in your heart forever … make it a reality!