Kids Free San Diego: October 2021!
One of the best things about fall in San Diego (besides getting back to normal post-tourist season!) is that the entire month of October is kids FREE month at over 100 places!! That means you can get out and enjoy some really fun activities you wouldn't normally splurge on.

It started around 30 years ago when the San Diego Zoo began offering San Diego kids FREE admission for the entire month of October so they could celebrate the month it was founded.
And now, free kid's month has grown to over 100 participating businesses.
** Free admission AGES VARY (some are up to age 9 or 11 and some include age 12) and must be accompanied by a paying adult. For that reason, please check age restrictions carefully to avoid surprises or disappointment.
You really won't believe all of the places that participate. And some attractions even allow multiple kids free per paying adult. A steal!! (For instance, check out the generous offer from the Zoo and Safari Park.)
It's truly a way to get out and have some family fun at San Diego's best attractions without breaking the bank. 
Who's happy for fall?! 
Kids all over San Diego are for sure!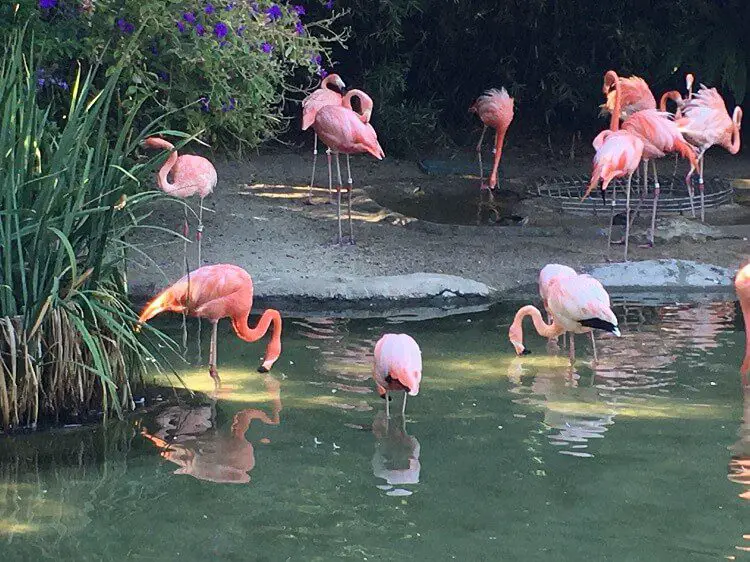 Popular San Diego attractions kids visit FREE in October 
LEGOLAND — ages 12 and under are free/1 kid per paid adult
San Diego Zoo — ages 11 and under are free/5 kids per paid adult
San Diego Zoo Safari Park — ages 11 and under are free/5 kids per paid adult
SeaWorld San Diego — ages 9 and under are free/one free ticket per paid adult
Birch Aquarium at Scripps
Belmont Park
Oceanside Adventures
San Diego Speed Boat Adventures
HandsOn San Diego
Japanese Friendship Garden
City Cruises
Old Town Trolley
San Diego Speed Boat Adventures
San Diego Whale Watch
And more! This isn't an exhaustive list. Here's a link for more obscure but exciting things kids can do free around town. 
FREE Balboa Park Museums for October
Fleet Science Center
Museum of Photographic Arts
Japanese Friendship Garden
San Diego Air and Space Museum
San Diego Automotive Museum
San Diego Model Railroad Museum (a fav of my husband's!) 
San Diego Museum of Art
San Diego Natural History Museum
Mingei International Museum (art of the world/cultures/people … fascinating!)
Timken Museum of Art (always free but worth the shout-out for its amazing contribution to fostering art appreciation) 
Museums that are FREE for kids in October
USS Midway Museum ** TWO kids free with paid adult (an amazing place to visit … on a giant aircraft carrier!)
California Surf Museum
J.A. Cooley Museum (for anyone who loves OLD cars, this is the place!)
San Diego Botanic Garden 
Maritime Museum
Living Coast Discovery Center
Vision's Art Museum
The New Children's Museum
San Diego Archaeological Center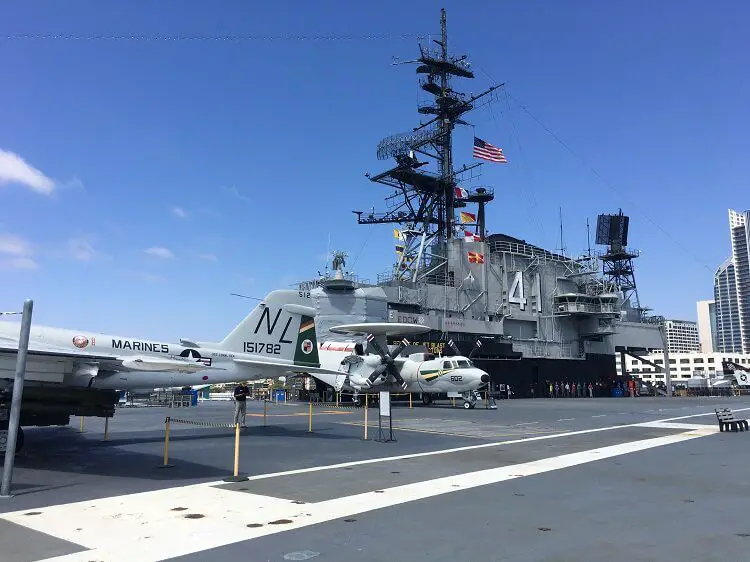 Here are additional San Diego attractions that are FREE for kids for the month of October. 
Museums and attractions aren't the only FREE October deals in San Diego.You'll also find a variety of eating places and hotels that are in on the fun. 
San Diego restaurants that are FREE for kids in October
Samburgers Little Italy
Maryjane's (Hard Rock Hotel San Diego)
Salt & Whiskey
Hope 46
Firefly Eatery
Tin Roof 
Bunz Burgers
Humphrey's La Jolla Grill
Carnitas Snack Shack
Blue Wave Bar and Grill
Galaxy Taco
Casa Guadalajara
The Waffle Spot (inside King's Inn San Diego)
The Amigo Spot family style Mexican (inside King's Inn)
Torreyana Grill 
More free places for kids to eat in San Diego for October.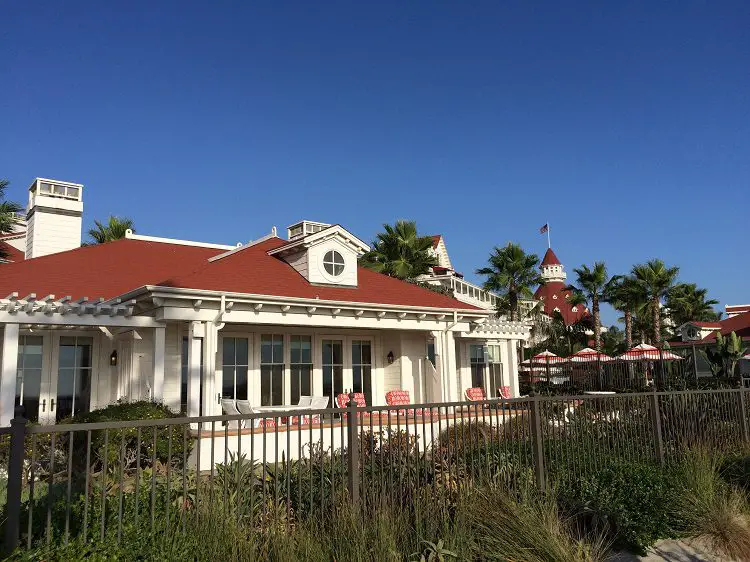 San Diego hotels/resorts and other freebies for kids in October
Ocean Park Inn
San Diego RV Resort
Holiday Inn San Diego Bayside
Best Western Mission Bay
Kona Kai Resort and Spa
Hotel Z
Courtyard Downtown San Diego
Glorietta Bay Inn
Kings Inn
Town and Country Resort
Catamaran Resort Hotel and Spa 
Flagship Cruises
Hornblower Cruises
Kids FREE San Diego in October is a way to save money and do fun things as a family.
Get out and enjoy all the cool sites and adventures that make San Diego special.
Make new memories by visiting some new places. Or go back to old favorites you haven't been to in a while!
But most of all — HAVE FUN together!! You won't regret it.